Revocable Living Trust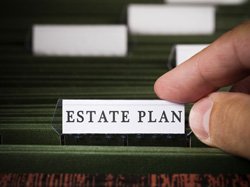 A revocable living trust is an arrangement under which one person, called a trustee, holds legal title to property for another person, called a beneficiary. You can be the trustee of your own living trust, keeping full control over all property held in trust.
A "revocable living trust" (also called a living trust) is simply a trust you create while you're alive, rather than one that is created at your death.
Different kinds of living trusts can help you avoid probate, reduce estate taxes, or set up long-term property management.
The big advantage to making a living trust is that property left through the trust doesn't have to go through probate court. In a nutshell, probate is the court-supervised process of paying your debts and distributing your property to the people who inherit it.
The average probate drags on for months before the inheritors get anything. And by that time, there's less for them to get: In many cases, about 5% of the property has been eaten up by administrative costs and court fees.
A will becomes a matter of public record when it is submitted to a probate court, as do all the other documents associated with probate -- inventories of the deceased person's assets and debts, for example. The terms of a living trust are private and do not become public record.
A trust never replaces, but only supplements, the basic and essential estate plan package of a will, durable power of attorney, and health care power of attorney that every adult needs. The Nakisher Law Firm helps establish a "road map" for our clients, which simplifies the handling of their affairs upon their incapacity or death.