Trusted Elder Law Attorneys Based in Royal Oak & Serving All of SE Michigan
---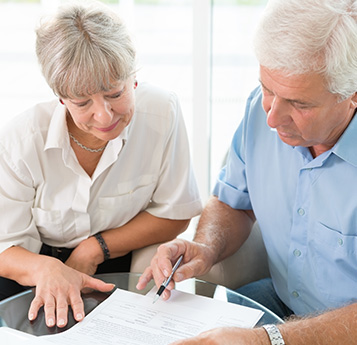 In 1994, Michael Einheuser founded the estate planning firm of Einheuser & Associates, P.C. with the goal of combining his vast legal knowledge with his passion for helping others.
Today, at the Nakisher Law Firm, we carry on the firm's tradition of providing compassionate service to our clients with all of their estate planning, administration, business planning, and elder law needs. Our firm, located in Royal Oak, MI - is made up of experienced attorneys who assist our clients with their estate planning and legal needs.
Estate Plans Are an Essential Part of Life
Many people believe that an estate plan is only necessary for the elderly, retirement-aged individuals, and those with vast accumulations of wealth. This common misconception couldn't be further from the truth. Although wealth preservation and tax planning are legitimate reasons for creating an estate plan, it's also needed by anyone who wants to ensure that their wishes and desires regarding their assets and families are adhered to, not only upon passing, but also during life.