Livonia MI's Leading Power of Attorney Services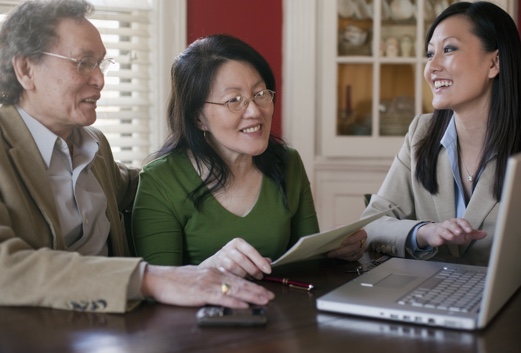 When assisting our elderly clients, protecting their wishes and wellbeing with estate planning, trusts, wills, or Medicare/Medicaid guidance, Livonia MI families call The Nakisher Law Firm. If you have a loved one in a nursing home or long-term care facility, or a family member who's preparing to enter a similar living situation, our legal services may match your goals.
We understand the proven legal methods for saving assets while applying for Medicaid's long-term coverage. Not protecting yourself or your family could result in a loss of assets or all of an inheritance.
The Nakisher Law Firm has decades of combined experience in asset protection, Medicaid qualification, and we offer estate planning solution customized to your needs. Also, we're knowledgeable in veteran's benefits law and how it impacts families. We make sure that you understand all of your benefits and know whether you're eligible for assisted living or home care compensation.
The Nakisher Law Firm can assist with:
Estate Planning
Probate & Trust
Medicaid Planning
Long Term Health Care
Guardianship
Veteran's Benefits
Livonia MI Medicaid & Disability Planning Law Firm
If you are a senior citizen who hasn't verified whether you're receiving the Medicaid benefits you were promised, we can conduct a comprehensive review of your coverage. We can also make sure that you are insulated from costly medical expenses. Unexpectedly discovering that you're uninsured during a medical situation is emotionally traumatizing and financially catastrophic. If you're curious whether you qualify for Medicaid benefits, or want to gather information for a loved one, contact The Nakisher Law Firm today!
The Nakisher Law Firm provide Medicaid guidance and can help your qualify for coverage. Our attorneys visit many of our clients homes and see how these benefits improve their livelihoods. This includes veterans and individuals who're afflicted with disabilities.
Medicaid Benefits
The Nakisher Law Firm specializes in helping Michigan residents receive the care and Medicaid coverage they deserve. Our team has decades of combined experience working with those related laws. We take pride in offering a unique, and personalized, estate planning strategy.
The first step is to learn about you, your budget, then determine the proper long-term care coverage. We'll help you understand how much money you should be receiving and will fight to make sure you get it. Unlike many estate attorneys, we can travel and sit-down with you.
The objective of our service is to protect, and improve, your way of life. Whether you are a senior trying to protect an estate for your family or whether you were injured during active military duty and can't stay gainfully employed, we can help. You're likely eligible for many benefits you never realized even existed. We can help you find insurance coverage for assisted living and other medical expenses that may be necessary for your needs.
Here are additional legal services that we specialize in administering:
Will
This document states how you want your assets distributed and is a popular tool in estate planning. Most people have a will to avoid their assets going into probate.
Living Will
The living will is related to healthcare and states how you want your medical care conducted if you are unable to dictate it for yourself.
Last Will and Testament
This document states your assets, properties, and distribution of that wealth when you pass-away. The last will and testament is commonly referred to as a 'will'.
Trust
Unlike wills, trusts distribute your assets while you are living. You get to determine many of the legal stipulation for this document. Your trust can have many beneficiaries, but our clients typically names two or three.
Living Trust
As the term suggests, 'living trusts' are unique types of trusts. They help avoid probate and guarantee that if you become ill or are unable manage your wealth, they will be used in a way that benefits you and your family the best.
Revocable Living Trust
This legal document is used to avoid court supervised process of wrapping your estate - also known as "probate."
Contact us today to schedule your personalized consultation!