About Us
Marc Nakisher - Attorney

Marc is a senior partner with The Nakisher Law Firm, PLLC. He concentrates his practice in estate planning. Marc specializes in helping clients balance their planning goals with their desire to minimize gift and estate taxes. In addition to drafting basic Wills, Revocable Trusts and Powers of Attorney, he also counsels clients on issues of family planning, guardianship/conservatorship and wealth preservation.
His practice includes guiding clients through the probate process, business planning, creating family limited partnerships and family limited liability companies and assisting families with special needs children. Marc also advises clients on elder law issues, including Medicaid asset planning, substituted decision-making and health care and quality of life issues for the elderly.
Marc has twice been named one of Michigan Super Lawyer's Rising Stars. Marc received his B.A. from Michigan State University, and his J.D. from The John Marshall Law School. He is admitted to practice law in both Michigan and Illinois. Marc is an avid marathon runner and triathlete, and is married with three wonderful children.
Andrew P. Stamper - Attorney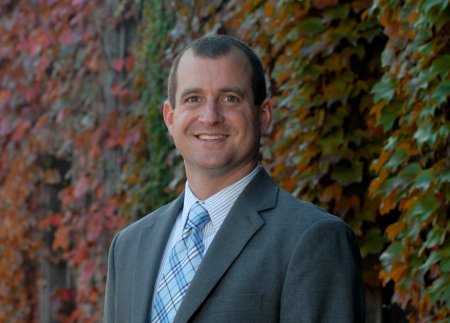 Andrew P. Stamper is an associate attorney with the Nakisher Law Firm who focuses his practice in the areas of estate planning, trust and estate litigation, probate law, estate administration, guardianship and conservatorship law, business planning, and real estate law. Andrew has been with the Nakisher Law Firm since 2009.
Andrew's passion for helping others as an estate planning and elder law attorney stems from his previous experience in the healthcare field. By helping his clients plan for the future and by providing them with legal solutions when they need it most, Andrew finds his career as fulfilling and rewarding as it is challenging.
Andrew received his bachelor's degree from Indiana University and his J.D. from the Thomas M. Cooley Law School. Andrew is admitted to practice law in the state of Michigan and is a member of the State Bar of Michigan's Probate & Estate Planning Section and Young Lawyers Section. He is also a member of the Oakland County Bar Association.
Andrew and his wife, Christina, live in West Bloomfield and have three amazing young children. In his spare time, Andrew enjoys spending time with family and playing golf.
Hillary Bahri - Paralegal
Hillary is the head paralegal at The Nakisher Law Firm. She provides a wide range of support for the firm's clients and attorneys. Hillary assists our estate planning clients with the funding of their Revocable and Irrevocable Trusts. She works closely with our client's financial advisors, insurance agents and with the county recorder's office. Hillary is also an intricate part of our Probate and Trust Administration process.
Hillary's primary focus is to deliver professional services and support to new and existing clients and to ensure a smooth transition through the estate planning process.
Hillary attended Wayne State University, graduating in 2015 with a Bachelor's of Liberal Arts and Sciences in Criminal Justice. In her free time, she enjoys reading, working out and spending time with her friends and family, especially her nieces and nephews.